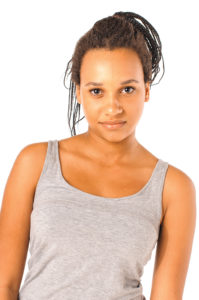 You know and believe that God answers prayer … but sometimes it's encouraging to hear a story of prayer at work.
A young girl posted a heartbreaking request on ThePrayerZone …
Please pray for me. I hate myself. I can't look in a mirror without being disgusted with myself. I constantly talk down about myself. I don't feel like I'm good enough. I don't fit in. I think about killing myself sometimes. I suffer from depression, bipolar, borderline personality disorder, paranoid personality disorder, anxiety, eating disorders. I self-harm. Please pray that everything changes and gets better. I'm only 16. I can't live like this anymore.
Several of our dedicated friends and partners responded. Beautiful prayers were offered on her behalf. A few weeks later, she posted:
I wanna say thank you to the people who prayed for me. I started going to church and everything is already so much better! Not as many problems. My anxiety has only kicked in a few times. And some of the problems I have are better. So thank you.
God is working and changing lives through prayer. Thank you for being part of it!
You can sign up to be a Prayer Champion … or encourage someone you know to sign up and start praying … by visiting www.ThePrayerZone.com and clicking on the "Sign Up" button at the top right.