Would you like the opportunity to invest in the lives of teenagers and young adults?
In 2007 TheHopeLine® partnered with Power To Change Ministries, a world-wide email platform, designed to come along side those who seek ongoing guidance and support. TheHopeLine® and Power To Change rely on volunteers who will encourage and share hope with those who struggle with life's toughest issues. Online mentoring occurs when a mentor and mentee are connected in an area of felt need.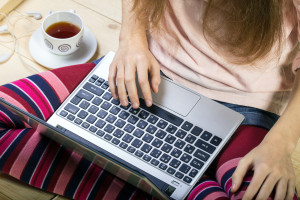 See how mentoring changes lives by watching this testimony from Priscilla who has been mentoring for 12 years now.

Online mentors empathize and communicate with remote visitors. The mentor also provides resources and guidance to those who are seeking a spiritual journey. The whole interaction takes place through email, which provides endless possibilities for reaching people all over the world on any schedule. If you are interested in learning more, please read the information provided on the Power To Change website. From this website you can also select to "Become a Mentor" and fill out the on-line application.
Your personal information is protected as the platform is a safe and secure environment that addresses privacy laws and concerns. If you agree to move forward and accept the terms of mentoring, please also come back here to fill out the contact form below so that you will be placed within the TheHopeLine/Dawson McAllister community. In the comment section be sure to let us know you are interested in becoming a mentor. Placement within this community guarantees communication with a younger demographic and provides the opportunity to share the love of Christ one-on-one through email.