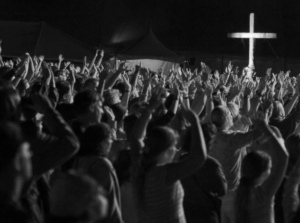 Knowing that restoration takes time and continuing support, we have partnered with a variety of wonderful organizations to help us provide ongoing care to those whom we have reached and rescued.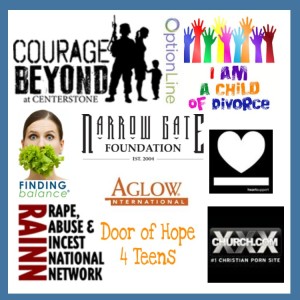 Our network of vetted partner organizations across the country helps provide a path to long-term healing for those who come to us. Our partners meet the unique needs of individuals facing a variety of issues. Additionally, with our deep held belief that prayer is the foundation for any real change, ThePrayerZone is an avenue for teenagers and young adults to receive ongoing prayer.
Click the following links to learn more:
The History of DMA'S RESTORATION
1988 Partnering Begins – Dawson's Conference Division partnered with a well-known counseling organization to care for students whose hidden trauma, addiction or despair escalated into personal crisis. Though it took many years for the concept to mature, this was how our community of care was born. Today, that community includes over a dozen vetted and like-minded partners who are as called and committed to their mission as we to ours. We are humbled by this constantly growing network of restoration.
1992 A Pioneering Prayer Effort – A year after the launch of Dawson's radio show, it became painfully evident that students needed prayer. And so everyone one who called TheHopeLine® was promised that their need would be captured in a short prayer request and sent to an adult who would pray for them.
Here is how it worked; HopeCoaches would coach and then pray for each caller. Before taking the next call they would write out a short prayer request capturing the essence of the caller's struggle. Because so many people wanted to pray, 5 or 6 copies of each request were put in envelopes and sent to different Prayer Partners.
1997 25,000 Prayer Partners – It was slow, labor intensive and expensive. But it worked! By 1997 over 25,000 prayer partners were praying every month.
2007 and beyond Blogs and TheHopeLine.com – While we work hard to earn trust, this generation has become increasingly distrustful, even dismissive of religion. We often find ourselves plowing hard ground, but by the grace of God we seek to plant a seed of faith at every opportunity. Nothing has facilitated this more than our blogs. With over 200 titles on virtually every type of felt need this generation has experienced, they have become the spark that causes many to recognize wrong thinking, to reconsider their values, and to examine the role faith may play in their lives and circumstances. In 2015 over 3.7 million visits were made to our coaching website, TheHopeLine.com, and nothing attracted more of these visits than a google search of a felt need that led to one of our blogs. They have been a catalyst for restorative thinking.
2013 Diving Deeper with eBooks — Now in our third year we have published 15 eBooks on relevant topics. Whether viewed online or downloaded, they are an in depth coaching tool on most troubling issues faced by this generation. Combined, they have been downloaded more than 17,000 times.  Visit our eBook Library.

2015 Prayer Power on your Smartphone — If we truly believe the Word of God, there is nothing we can do that is more restorative than prayer. In one of the lowest moments of his life King David prayed, God, create in me a pure heart, and renew a steadfast spirit within me. 
ThePrayerZone is a simple but powerful website that has the potential to generate millions of prayers for teens and young adults in desperate need of it. Here is just a sample of requests received:
I've been having suicidal thoughts for a long time now. Every day, more reason to end it all." -David
I was raped by my mother's fiance' for the 6 months before she died." -Frankie
My 13 year old friend Steven got hit by a car and died Thursday morning." -Kaitllyn
I'm struggling with believing in God' love for me." -Kendra
The best part is that ThePrayerZone is not our ministry…it's yours. You can become a prayer champion for them. Interceding prayer is a powerful commitment to restoration.
We also need your prayers for the HopeCoaches who are serving on "the front lines" sharing God's Truth. In 2015 our HopeCoaches prayed with 6087 teenagers and young adults and gave a full Gospel presentation 6,834 times. And 488 teenagers and young adults made a first time decision or rededicated their lives to Christ. And this even includes teenagers and young adults in other countries as far away as India, Australia, and the Philippines.
DMA'S RESTORATION Today
Under the firm and perfect leadership of God's Holy Spirit, the Dawson McAllister Association has a long history of valuing restoration. In 2015 we made 9,388 referrals to our partner networks, and on average more than 1,200 ongoing conversations are happening every month between those looking for help and our partners who are dedicated to providing it. Click here for a list of our partners.
RESTORATION through Faith in Christ
In one way or another, each of us is continually struggling with the process of restoration. The Apostle Paul's self-revealing struggle in Romans 7 is the story of even the most fervent man or woman of God. We each have struggles, baggage, embarrassing failures. But there is a restorative act that sets the stage for all others. It is the moment we fully acknowledge our own sin and helplessness, and put full faith Christ, trusting in His saving work on our behalf. In his ministry Dawson has seen well over 100,000 teenagers and young adults make the life-changing decision to follow Christ.
While many who connect with our work have little or no interest in spiritual things, we actively seek the opportunity to share the Gospel and call them to faith in Christ. Sometimes they hang up, disconnect. Sometimes they get angry and let us know they want nothing to do with God. Sometimes they simply say no thank you. But as the Holy Spirit provides the opportunities, we will continue to offer them the Lord's ultimate restoration.