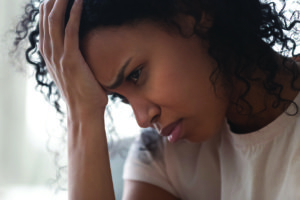 The details are shocking and difficult — but on a night not so long ago, you reached out with us to save Katie's life, and we thought you should know.
When she connected with our HopeCoach on the Live Chat, she was afraid. She just wanted someone to talk to, to keep her company.
It didn't take long, however, for the terrible details to emerge. Katie was staying at the home of her "bio dad" … where she was being sexually abused, by her father and others, too. Manipulated into silence. Threatened.
Our HopeCoach calmly talked to her, encouraging her to immediately contact her adoptive parents. She texted them, not with the whole story yet, but asking them to come get her. She also asked our HopeCoach to remain with her on the chat until they arrived.
The conversation continued. Katie felt guilty. She was afraid to tell on her father. Her HopeCoach filled her with assurance. She texted the truth to her adoptive parents.
As Katie unloaded her story, her HopeCoach responded with care and compassion, and shared with her about the love and mercy of her Heavenly Father. Before the conversation came to an end, Katie accepted the Lord as Savior!
And true to his word, her HopeCoach stayed on the chat until Katie was safely rescued by her parents. Thank the Lord she reached out to us that night! Thank the Lord for a loving HopeCoach!
And thank you, for loving Katie to hope … peace … and safety.