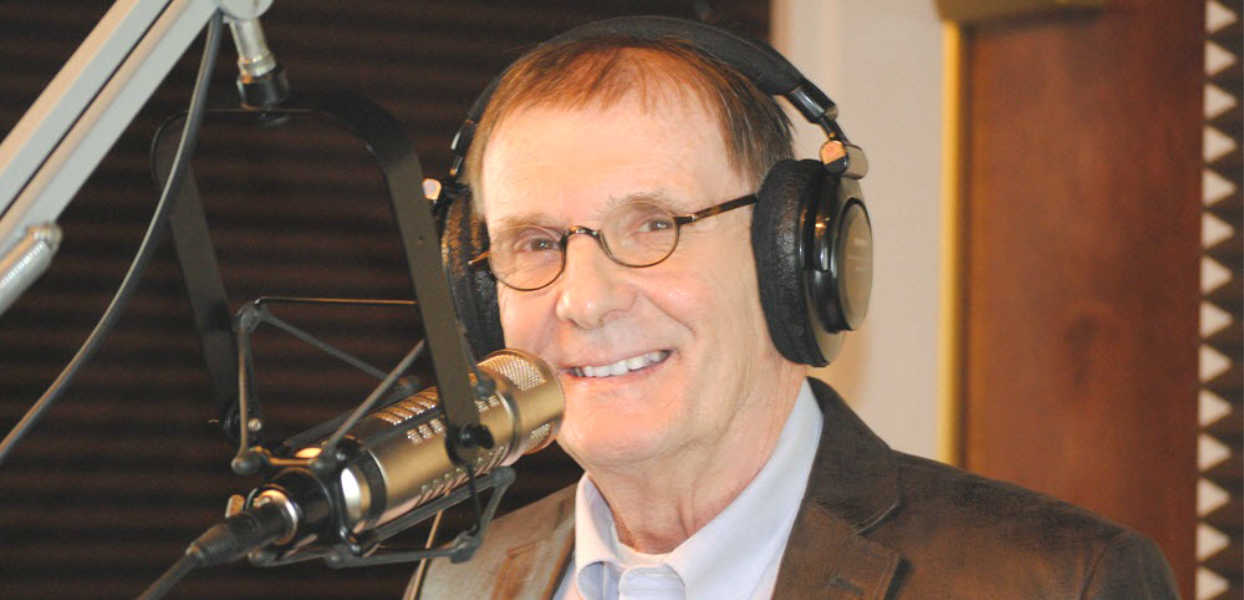 Inspired by our late founder, Dawson McAllister, Reach is our process of providing clear thinking and right values to a generation in great need. For over 4-decades, the Dawson McAllister Association (DMA) has been reaching out to teenagers and young adults with God's power to change their lives – to move them from crisis to Christ.
HOW HAVE WE REACHED THEM?
First, it was through massive youth conferences where our late founder, Dawson McAllister, spoke during the 70's and 80's. Then through his nationally syndicated radio show, Dawson McAllister Live, which was on the air for over 25 years.  And now through our on-line presence at TheHopeLine.com.  We grew from local conferences to a national radio show to the world wide web.
TheHopeLine.com currently attracts millions of visitors a year from well over  100 countries. Young people today live in a digital world.  To reach them, we pursue them right where they live…on their devices, smart phones, and computers. Our focus is to continue to do what our ministry has always done – find a way to have the biggest impact. At this point, going fully digital is where God has led us.  Through our blogs, videos, eBooks, on-line radio show and the Dawson McAllister Podcast which can be heard on both TheHopeline.com and TheHopeLine mobile app, our content touches millions of people across the globe with wise words, compassion, and the life-changing Gospel message.
THE HISTORY OF DMA'S REACH
1968 Birth of a Speaker — Fresh from Bethel College in Minnesota and beginning his studies at Talbot Seminary in Southern California, Dawson McAllister accepted the position of part-time youth pastor at Recede Baptist Church. Almost immediately, his fellow youth workers recognized his gift for presenting the truth of Scripture in simple, yet powerful ways. A pivotal moment was about to take place. Dawson recalls the afternoon he went to Griffith Park in the hills above Los Angeles looking for God's direction for his life. It was there the Lord called Dawson to be a spokesman to, and for, teenagers. Soon, he began to receive invitations to speak locally, and thereafter, across the country.
1973 Christian Television Pioneer — Dawson's next challenge was creating a 13-episode TV series. With contemporary music and lots of teenagers on camera, the show appealed to the unchurched, presenting biblically-based counsel to their most pressing felt needs. When the taping was complete, Dawson got in his Volkswagen bug and drove to every TV market in the Southwest United States seeking and obtaining airtime.
1975 Budding Author — Collaborating with a youth pastor friend to help him create curriculum for his youth group, the two wrote the first of Dawson's 18 teaching manuals. Other youth groups wanted access to the material, or to have Dawson teach it to them.
1975 Conference Innovator — Flush with demand, Dawson mass produced his Discussion Manual for Student Relationships and invited youth groups from nearby communities to join him for several nights as he taught through this ground-breaking material. This humble beginning became the Dawson McAllister Student Conference. Over the next 2O years Dawson taught from a new manual nearly every year. The conferences grew to arena-sized events with more than a million students learning deep truths about the Kingdom of God. The culmination of each conference was the Saturday night alter call…Dawson's straight ahead challenge for each student to consider where they stood with God. They streamed to the stage, many in tears, to indicate some kind of faith decision. Ultimately, over 100,000 students made life-changing decisions to follow Christ. The Conferences also helped develop young worship leaders such as Al Denson, Todd Proctor, Joel Engel and Chris Tomlin and promising young speakers such as Mark Matlock.
1988 An Unforeseen Crisis — Saturday night altar calls became spontaneous. Students came to the front of the stage before Dawson's invitation, sometimes the moment he came on stage to speak. All too many were in crisis, and they shared stories of abuse, rape, cutting, addictions eating disorders, suicidal thoughts and more. These were youth group kids from good churches, with youth leaders who cared about them. Most had parents who loved them. Many were already believers. Yet they were desperate to be rescued from the things being done to them and what they were doing to themselves. A partnership was launched with a crisis counseling organization which sent trained counselors to the conferences. Adult sponsors with crisis counseling training had to supplement the overwhelming cry for help. Undergirded with fresh hope, passionate prayers and counsel on the issues, students boarded their buses and headed home, their  youth leaders sobered from revelations of their youths' pain.
1989 A Second Surprise — Early in the conference year, students started bringing notes to the front of the stage and laying them at Dawson's feet, increasing in number by the week until boxes had to be put out to collect them—notes filled with pain and despair, notes from students who chose to avoid the attention of an altar call. They were prisoners of self-condemnation and shame. What was to be done with all this pain?
1991 The Birth of Radio — As effective as Dawson McAllister Student Conferences were, they weren't enough to address the deep needs being uncovered weekly. As Dawson used to say, "We blow in, we blow up, and we blow out." One of the 25 major conferences each year was in the Twin Cities, where their super-powered Christian radio station never failed to promote and cover the event. In the fall of 1990 it made an unexpected proposal. If it provided the airtime and technical know-how, would Dawson host a weekly call-in show for those 21 and younger? This was the sustained impact Dawson was longing for. On January 27, 1991, Dawson McAllister Live signed on the air. Northwestern College Radio, the parent network of KTIS, partnered with the Dawson McAllister Association, making Dawson McAllister Live the only nationally syndicated show of its day exclusively for teenagers and young adults.
1994 Talk Show of the Year — In just three years, Dawson McAllister Live not only acquired its 250th affiliate but also was named Talk Show of the Year by the National Religious Broadcasters Association.
2005 A New Radio Calling; Top 40 — Sometimes a calling can start with a question, such as "What if Dawson could produce a version of his Christian radio show on secular radio?" or "What if Dawson could translate biblical values and thinking for millions of teenagers and young adults who were harassed and helpless, like sheep without a Shepherd (Matthew 9:36 NIV) without the benefit of a Christian support system or any support system at all?" The answer emerged in January 2005 when the Top-40 version of Dawson McAllister Live signed on with its first affiliate station, KJYO in Oklahoma City. Eventually more 140 stations aired the show reaching over a million listeners weekly.
2012 Dawson24/7; Internet Radio — With Internet radio like Pandora, iHeart, and Spotify gaining audience, it was clear that Dawson's radio ministry needed to be in the this space too. The first of two 24/7 webcasts launched in 2012.
2015 Return to Christian Radio — On February 28, 2015, with the Top-40 broadcast still going strong on Sunday night, Dawson returned to Christian Radio, this time on Saturday night. The new show, TheHopeLine with Dawson McAllister, launched in partnership with Way Media Network, syndicated on 109 stations.
2017 Move to Fully Web-based ministry – Recognizing the need to meet teens and young adults where they are at, the ministry decided to focus exclusively on web-based ministry. In the words of the Apostle Paul, "We have become all things to all men that we may by all means save some."  Our digital ministry includes, streaming radio, Dawson Podcasts, social media, content-rich blogs, stories, videos, eBooks, on-line chat and many other resources to help teens and young adults with the struggles they are facing today. Infused at every level is the life-saving message of Jesus Christ, giving users an opportunity to make the most important decision ever – to give their lives to Christ – and to receive the healing and freedom that comes with it.