Key partnerships serve to extend the reach of the Dawson McAllister radio programs. Those listening to the show will hear Dawson encouraging listeners to call TheHopeLine during the live show. HopeCoaches at TheHopeLine® offer the caller an approved partner, professionally trained to counsel and or offer tangible support within the caller's trouble area. Due to the partnerships we have established, we are able to offer real hope and ongoing support that can continue for weeks or even years depending upon the need and desire of the caller. We encourage you to browse the websites of the partners offered below.
Aglow International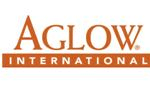 Aglow Women's Ministry is an international organization of Christian women ordered into thousands of local chapters. This partnership powerfully serves DMA in the role of intercessory prayer warriors. Additionally, Aglow members assist as volunteer coaches. Visit Partner Site
Beneath the Skin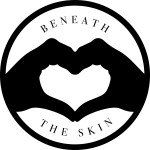 Beneath The Skin exists to offer relationship through mentoring and resources to fans of the underground music scene in order to support, equip, and guide them on a path of self love and worthiness. Meeting them on their level in an environment they feel accepted and comfortable. Visit Partner Site.
Centerstone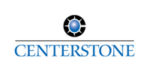 Centerstone, a not-for-profit organization, has provided a wide range of mental health and addiction services to people of all ages for more than 50 years. Through more than 120 facilities and 220 partnership locations across Middle Tennessee, Centerstone serves more than 75,000 children, adolescents, adults and seniors each year. Centerstone is accredited by The Commission on Accreditation of Rehabilitation Facilities (CARF). Visit Partner Site.
Centerstone Military Service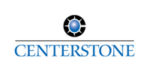 Services to active-duty military, veterans and their loved ones. Confidential services include face-to face counseling, couples and family counseling, therapeutic retreats, housing assistance, employment counseling, homelessness prevention and other online resources (forums and workshops). Crisis Line: 866.781.8010. Visit Partner Site.
Door of Hope 4 Teens


Door of Hope 4 Teens, a non-profit organization providing emotional support, guidance, and resources to teens and young adults who struggle with self-injury, also known as cutting. Their crisis care advocates provide services via texting, email correspondence and phone conversations. We believe the secret addiction of self-injury grows in the dark and the light of Christ can offer healing through this recovery process. You are not alone. Take your first step today towards freedom, we are waiting to hear from you. Visit Partner Site.
Finding Balance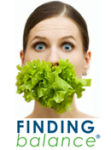 Finding Balance offers a wide range of web-based resources dealing with the issues of cutting, eating disorders, or self image challenges. The Finding Balance website is a video-on-demand site that offers self-testing, as well as an interactive panel whereby a user can ask questions, receive answers, and view hundreds of additional questions submitted by their peers. Questions are answered personally by trained experts. Visit Partner Site.
Focus On The Family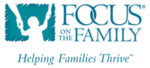 Focus on the Family, recognized nationally as the premier family-oriented ministry, offers a network of Christian counselors. They provide referral services for professional support and local Christian counseling. Focus on the Family counselors offer an initial free consultation to DMA callers to identify what help is needed. They assist in understanding and uncovering issues, and they explain the benefits from continued counseling. Visit Partner Site.
Heart Support


www.HeartSupport.com An online community founded by Jake Luhrs of August Burns Red that was built to encourage, inspire and bring a message of hope. A place for anyone to talk about struggles and difficult issues and to find healing and strength in this community. Our ultimate vision is to have a team men and women equipped in counseling today's youth and young adults to be used as a tool in prevention and mentoring others. Visit Partner Site.
I Am A Child of Divorce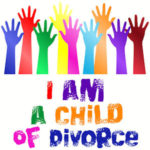 "I Am A Child of Divorce" exists to help children from disrupted families to deal with the effects and consequences of those disruptions by providing hope and healing through a community of committed individuals and valuable resources. Created with the child of divorce (of any age) in mind, I Am A Child of Divorce is a resource for children and teens from any type of modern family. I Am A Child of Divorce offers confidential online support groups, specially developed resources, the ability to ask experts questions about your situation or get help on your schedule in dealing with things going on in your life. It also offers answers to commonly asked questions, links to outside resources a chat room and much more. As a proud member of the Hope 4 Hurting Kids network, I Am A Child of Divorce seeks to be a place of hope and healing for kids of all ages dealing with the ramifications of family disruption." Visit Partner Site.
L.I.F.E.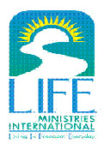 Whether through fantasy, masturbation, compulsive relationships, pornography or any other form of sexual addiction, L.I.F.E. Ministries can help you to Live In Freedom Everyday. The L.I.F.E. Time Recovery Model maps out your journey for successful addiction recovery, and is endorsed by Mark Laaser, PhD, the foremost sexual addiction authority. Without a Recovery Plan that addresses the sources of pain, we are prone to switch addictions. The healing of core issues in a safe L.I.F.E. Group environment, develops healthy intimacy skills. Look today for a support group in your area! Visit Partner Site.
Narrow Gate Foundation


Narrow Gate Lodge, located outside of Nashville, TN, offers a transformative experience that helps young men ages 18-25 answer two of life's pressing questions, "who am I?" and "Why am I here?". Narrow Gate Lodge participants live and work together while pursuing biblical training, personal discipleship, challenging adventures and new life skills. During their time at the Lodge, young men are able to pause from the distractions of daily life and discover who they are and their calling for the future. To learn more or apply for Narrow Gate Lodge, Visit Partner Site.
Option Line


Option Line is a crisis pregnancy and abortion information hotline. They assess the need and then connect the teen with the closest life-affirming pregnancy center in their area. Extended services include the following: pregnancy and abstinence classes; post abortion support; and free medical tests including STD testing, pregnancy testing, and ultra sounds. Many of the local pregnancy centers offer housing referrals, pro-life obstetrics and gynecological physician referrals, church referrals, an Earn While You Learn Program, clothing for the mother and baby, and baby care needs. Visit Partner Site.
Out of Darkness

Out of Darkness engages in street outreach, trains medical personnel to recognize trafficking in their patients, visits women in jail, operates a 24-hour hotline, rescues victims who call for help, and provides short-term emergency housing to start the journey toward healing. Visit Partner Site
RAINN


A national sexual assault hotline houses a nationwide partnership of more than 1,100 local rape treatment hotlines that provides victims of sexual violence with free, confidential services around the clock. The hotline helped 137,039 sexual assault victims in 2005 and has helped more than 1.5 million since it began in 1994. In 2006, RAINN launched the National Sexual Assault Online Hotline, the nation's first secure web-based hotline. Visit Partner Site.
Servant Warrior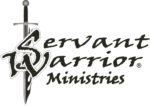 Servant Warrior Ministries is a Real Radical Relentless Relevant movement to reach guys, 5 to 105, where they are, share with them the life changing Message of Jesus Christ, and inspire and empower them to be who God has created and called them to be. Meet people where they are Love'em like Jesus would Rock the rafters Change the world! Rock On & Armor Up! Visit Partner Site.
Straight Street


Straight Street in Roanoke, VA is a fun and safe place offering hope and encouragement to youth. Straight Street offers a variety of programs to fulfill its mission and purpose. Services include job mentoring and tutoring, community service projects, and life skills training to help youth build confidence and enhance their leadership potential. Individual and group counseling by licensed counselors are provided to ensure that emotional and psychological conflicts are not carried into adulthood. Straight Street is an All City outreach for youth providing many activities which include a weekend drop in center on Saturday nights for middle and high school students. Visit Partner Site.
Treasures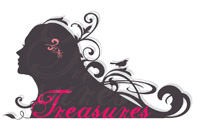 Treasures is a unique, faith-based outreach and support group for women in the sex industry, including victims of commercialized sexual exploitation and trafficking. As the only organization of its kind, based in the adult industry capital of the world (San Fernando Valley in Los Angeles County), their mission is to reach, restore and equip women in order to help them live healthy, flourishing lives. Visit Partner Site.
TreeHouse


TreeHouse is a faith-based organization in Minnesota offering hope, guidance, and unconditional love to at-risk teens dealing with tough issues. Our balanced programs meet the social, emotional, physical, intellectual and spiritual needs of at-risk teens. TreeHouse is a place to have fun, meet friends, discover faith, serve others, and be empowered by staff to succeed. We provide a safe environment and mentorship for teens to receive support, guidance and practical skills in making better choices today to live as healthy adults tomorrow. Visit Partner Site.
Truth Media Internet Group


Truth Media Internet a ministry of Campus Crusade for Christ, is an international network of email mentors serving all ages and demographics. TMI has dedicated a community of mentors specifically equipped to focus on DMA's referrals. Each mentor has ongoing contact with their assigned referral, allowing them to build a relationship of trust. TMI mentors are trained to deal with felt needs and then to transition to offering spiritual guidance as requested. Visit Partner Site.
XXXChurch


XXXChurch.com provides access to resources and healing for those who are struggling with porn and sex addiction and to those who are in the adult entertainment industry. By creating a revolutionary accountability software, X3 has provided and opportunity for millions of people to start the conversation on porn and begin their recovery journey. Visit Partner Site.
OTHER RESOURCES
Below we have compiled a list of organizations and a brief description of the services they offer. Please understand that these organizations are independent of Dawson McAllister and TheHopeLine® and we are not responsible for their performance, services, or the materials they may provide.
2-1-1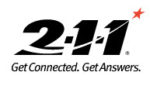 2-1-1 provides free and confidential information and referral. 211 can help you find food, housing, employment, health care, counseling and more. Learn more about your local 2-1-1 by looking it up www.211.org. Basic human needs and resources are available as well as health insurance programs, and mental employment programs/support. Find support for children, youth and families. Visit Resource Site.
Bethany Christian Services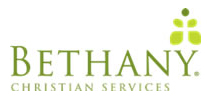 Headquartered in Grand Rapids, Michigan, Bethany is a not-for-profit, pro-life, Christian adoption and family services agency. With over 75 locations nationwide and international ministries in 15 other countries, Bethany touches the lives of more than 30,000 people each year. Bethany is widely known as an adoption agency, but their Christian care extends to people struggling with unplanned pregnancies, birth parent counseling, family counseling, foster care programs, refugee services. Visit Resource Site.
BOUNDLESS


Boundless is a free website and online magazine for single adults that explores love beyond sex, faith beyond sociological stereotypes and ideas. Visit Resource Site.
Covenant House


Founded in 1972, Covenant House is the largest privately-funded agency in America. We provide loving care and vital services to homeless, abandoned, abused, trafficked, and exploited children. Covenant House provides a variety of services including medical care, educational and vocational programs, drug abuse treatment and prevention programs, legal aid services, recreation programs, mother/child programs, transitional living programs, life-skills training and street outreach. Visit Resource Site.
Crown Financial Ministries


Crown is a nonprofit, 501(c)(3) organization that teaches God's biblical principles of finances to people around the world.
Visit Resource Site.
Her War, Her Voice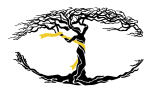 Her War, Her Voice supports those who continue to love someone in uniform. HWHV is comprised of a team from different branches and different walks of life. Our mission revolves around ensuring that every woman has a place to feel validated in her story, and supported in her decisions. We have no rank. No gossip. And we work daily to ensure quality support exists for those who have supported for so long. Visit Resource Site.
Intervention INK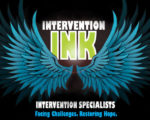 Intervention INK specializes in family crisis and extreme interventions. Founders Rick and Amy Marvin have dedicated their lives helping families fight the demons of addiction. After losing their 18 year old son Rusty to a cocaine overdose in July of 2005, they put their faith and love in Jesus Christ to guide them through this unrelenting grief and pain. For more information please call 800-449-6467. Visit Resource Site.
Nashville Rescue Mission


Since 1954, Nashville Rescue Mission has been meeting the needs of the poor and homeless through emergency services and life-recovery programs focusing on spiritual growth, education and employment with a goal of restoring hope and transforming lives. Nashville Rescue Mission is a 501(c)(3) nonprofit and is located at 639 Lafayette Street, Nashville, TN 37203. For more information about Nashville Rescue Mission call 615-255-2475 or Visit Partner Site.
National Runaway Switchboard (1-800-RUNAWAY)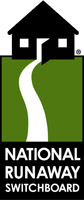 Call 1-800-RUNAWAY if you are a teenager or a friend who is thinking of running from home. There is a Home Free program….it is not just a bus ticket home. We want you to be safe. In addition to working with you and your parents/guardians to develop a plan before you return home, we also provide you with resources in your community to help you start rebuilding your relationship. We also contact you to make sure you got home safely and to see how things are going. If necessary, we give you the names of other resources in your community to help you continue your success. Visit Resource Site.
National Safe Place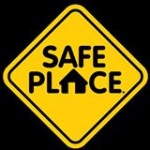 Safe Place is a national youth outreach program designed to provide access to immediate help and safety for all young people in crisis. The Safe Place logo is displayed on more than 18,000 community buildings, businesses and public transportation vehicles in the U.S. Safe Place locations include convenience stores, schools, fire stations, libraries, recreational centers, grocery stores, public buses and more. National Safe Teens can text the word SAFE and their current location to 69866 and receive a text message with the name and address of the closest designated Safe Place, as well as the number of the local youth service agency. Coming in January 2012, teens will be able to text interactively with a mental health professional for additional help. Visit Resource Site.
Spiritual Resources
The Prayer Zone


At ThePrayerZone we believe in the power of prayer and invite you to join our community. ThePrayerZone exists to provide teenagers and young adults a place to ask others to pray for their specific needs. It is also a real way for some to serve others through prayer and encouragement. Visit Resource Site.
GodSpeaks


Do you have questions about God? Is God real? Is He relevant to my life? How can God be good when I see so many bad things happen? These are questions we have all asked. Godspeaks.com is a website dedicated to offering you answers to some of those big questions about God and life. Through this website you can learn about what it means to be in a relationship with God as well as hear stories from people who have encountered God and had their lives changed forever. Visit Resource Site.
I Am Second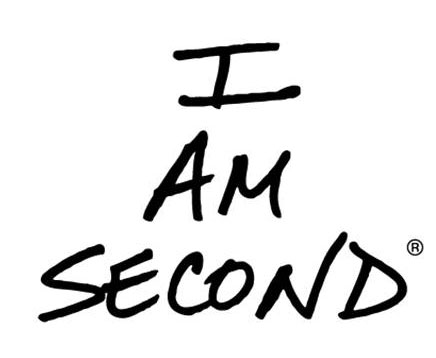 Ever need encouragement? Feel like it's you against the world? Wondering if others struggle too? Visit I Am Second. Be inspired to live for God and for others. It's not all about you and I Am Second will help you realize that in God's plan. We are not why we exist.The authentic stories on www.iamsecond.com provide insight into dealing with typical struggles of everyday living. These are stories that give hope to the lonely and the hurting, help from destructive lifestyles, and inspiration to the unfulfilled. You'll discover people who've tried to go it alone and have failed. Find the hope, peace, and fulfillment they found. Be Second. Visit Resource Site.
TheLife


Do you ever get that deep-down feeling like there must be more to the Christian life than what you're experiencing? You're right. Jesus came to turn everything upside-down and inside-out. Life to the full that's His promise to us, and that's what The Life is all about. The Life calls people to full and unqualified commitment to Jesus, equips them to share their faith, and trains them to inspire others to do the same. Visit Resource Site.