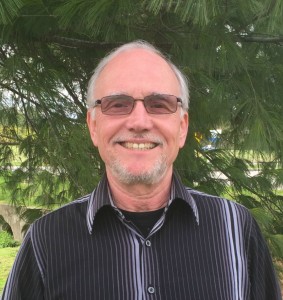 Tim Altman, CEO
After 7 years in Christian radio and video production, Tim joined the Dawson McAllister Association (DMA) in 1986. In 1991 he was instrumental in helping Dawson launch the ministry's first syndicated radio program, Dawson McAllister Live! Developed as a call-in talk show for teenagers and young adults, Tim was the show's producer for its first nine years. In 1996 he became DMA's Senior Vice-President.
In 2000, Tim left to work with academia as a media consult and producer, helping to pioneer the development of interactive web-based curriculum. He returned to DMA in 2007 as CEO.
Tim has been married to Janice for 42 years and they have the kids and grandkids to prove it. Along the way, he graduated from Colorado Christian University with a BBS in Pastoral Theology.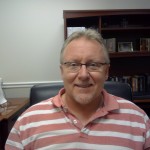 Chuck Arnold, Finances
Chuck Arnold is a Certified Public Accountant with more than 30 years of financial management experience. Before joining the Dawson McAllister Association in September 2007, Chuck spent 9 years serving as the Finance and Administrative Services Director for the Murfreesboro City School System, responsible for an operating budget exceeding $50 million annually and with over 1,000 employees.
Chuck is a graduate of Middle Tennessee State University, has several hours of seminary work, and is a member of the American Institute of Certified Public Accountants. Chuck and his wife Luanne have one daughter, Amber, and reside in Murfreesboro, TN. Chuck is also a licensed minister.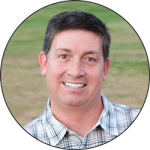 Micky Thompson, Technology
Micky embodies a passion for entrepreneurship that he has successfully combined with his heart for service. After launching 4 successful technology companies: ACT! Certified, Rackless, Inc., Jennex CRM and Post.Bid.Ship., Micky came to the Dawson McAllister Association with the goal of helping the organization and its leadership team implement the latest technologies to help the organization expand and scale its outreach services to today's hurting teens and young adults.
When Micky's not leading large technology initiatives at the Dawson McAllister Association, Micky enjoys spending time with his wife Layla and their three children Amelia, Olivia and Crockett, serving as Board of Director for Post.Bid.Ship., skiing the different mountain ranges of the United States and watching college football. Micky holds an MBA in Entrepreneurship from The University of Arizona and a Bachelors from Middle Tennessee State University.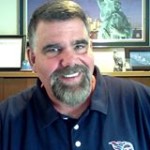 Dave Anderson, Rescue
Dave Anderson is a seasoned professional with over 25 years of software development, implementation and executive experience. Additionally, Dave is a licensed and ordained minister and former pastor of a congregation in Lexington, KY. Before joining the Dawson McAllister Association in 2008, Dave spent 2 years as the Chief Operations Officer  for VeBridge, a document management company. Prior to VeBridge, he served 12 years as Executive Vice President, Client Services and Implementations for ACS, a fortune 500 company.
Dave has been responsible for multiple statewide and international implementations of enterprise software applications whose budgets often exceeded $150 million dollars. He has managed over 250 employees nationwide, representing a plethora of professional services. Dave holds a degree in Computer Science from Purdue University and is a graduate of the Northwestern University, Kellogg Business School Executive Development Program. In addition, his seminary work has been done at Trinity Seminary in Newburg, IN. He is married to his high school sweetheart Cheryl, and they have two children, Melanie and Matthew.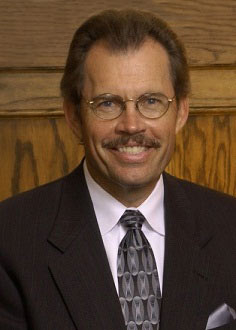 Mark Gries, Development
Mark Gries graduated from Buena Vista University in Iowa in 1974 with a major in English and minors in Speech and History. After teaching for three years at the high school level, Mark returned to his alma mater and served in various roles there for two decades. These positions included Director of Financial Aid, Director of Admissions, and, for roughly the last ten years, Director of Special Gifts in the fundraising department. In 1998, Mark became Vice President for Institutional Advancement at the University of Sioux Falls, directing the fundraising and endowment building efforts. During his nine-year tenure, USF garnered eleven gift commitments of $1,000,000 of greater, compared to one in the previous history of the institution; meanwhile, the endowment more than tripled.
In the fall of 2005, Mark received a calling from the Lord to move directly into Christian service. Shortly thereafter, he met Dawson McAllister through a major contributor to DMA from Sioux Falls, and, in March of 2006, he accepted the newly created position of National Development Field Officer for the ministry. In addition, Mark was a DMA HopeLine volunteer for six years and supervised TheHopeLine® Call Center in Sioux Falls for part of one year. Mark and his wife Melody, also a trained Hopeline volunteer, live in Myerstown, PA. Melody takes time away from her work to travel with Mark during his nationwide fund-raising efforts. Mark's son Casey and daughter Christy are both married. Casey and his wife Tara recently earned their doctorate degrees in biomedical research in Omaha, Nebraska, and Christy and her husband Austin are both employed at the University of Mary in Bismarck, ND.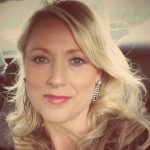 Kathy Cook, Partnerships
Kathy Cook joined Dawson McAllister Association in 2005 with over 25 years of experience in administration and special projects. Kathy began her career with Occidental Chemical Corporation in 1980 and later joined the Saturn, General Motors (GM) team in 1989. During the early years of a 15 year tenure with GM, Kathy's responsibilities included refining and managing a site wide recruitment platform for thousands of positions. Special projects included a nation-wide relationship marketing plan and collaboration with GM teams to host an onsite tribute accommodating tens of thousands.
Kathy holds a Bachelor of Science in Business graduating summa cum laude from Bethel University. She is a strong advocate for children and young adults and enjoys volunteering and serving at-risk youth. Kathy resides in Spring Hill, TN and has two children Adam and Lauren.