"I thank my God every time I remember you" (Philippians 1:3)
We're deeply grateful for friends and partners like you who support our efforts to reach, rescue, and restore the lost.
You are making an incredible difference in countless lives (and the difference lasts!) …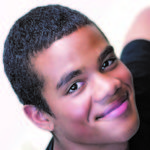 "Dawson saved my life when I was nineteen years old. I happened to be going through the radio stations on a Sunday night when I heard this soft-spoken voice. I tuned into his radio program more and more. I was going through a rough path in life at the time. I was suicidal, frustrated at the world, and ready to blow. But Dawson's radio program changed me, it was through him that I started to believe in Christ more.
"Dawson, the HopeCoaches, and his radio program helped me get on the right path. Since October 22, 2009, I have had zero suicidal thoughts, I haven't self-harmed, and feel like a brand-new person each and every day.
"Dawson is a real big help to those that are in need, and I am glad that God put him in all of our lives."
—Charles

"Social media, movies, music and worldly wants have been the skeletons in my closet. I've been a fake in my relationships and my ministry. I'm ashamed of who I am and the lies I've told. I know I've lost my First Love, but I've been afraid to come back to God because it's just been so long … sometimes I feel like it's probably too late.
"Tonight was Divine. You gave me the very help I needed and the answers I've been searching for. Thank you. Thank you so much for bringing me back to Him. I'm going all in, and never going back … it was too painful, dark and heavy. The enemy is not a great master."
—Faye

Kaavya chatted with us from India. She was angry at her mother … their relationship completely shattered by years of verbal abuse.
Kaavya had been forced out of her family's home and was on her own for the first time — feeling confused, alone, and betrayed by the one person who should love her, no matter what.
Our HopeCoach listened as Kaavya shared her hurt. They talked about God (Kaavya was from a traditional Hindu family and believed in many gods and spirits). They explored the issue of forgiveness and the Lord's never-failing love.
At the end of the conversation, the two prayed together, and our HopeCoach shared several of our resources and eBooks to help Kaavya better understand who God is and what He has done for her. Kaavya ended with this:
"Your kindness literally brought tears to my eyes! No one has ever been so kind to me! You're like an angel to me. Words are not enough to express how grateful I am."
By God's grace and through your support, spiritual seeds have been planted. Please pray that Kaavya grows in her understanding and desire for the Lord!
So many lives transformed … thanks to you!