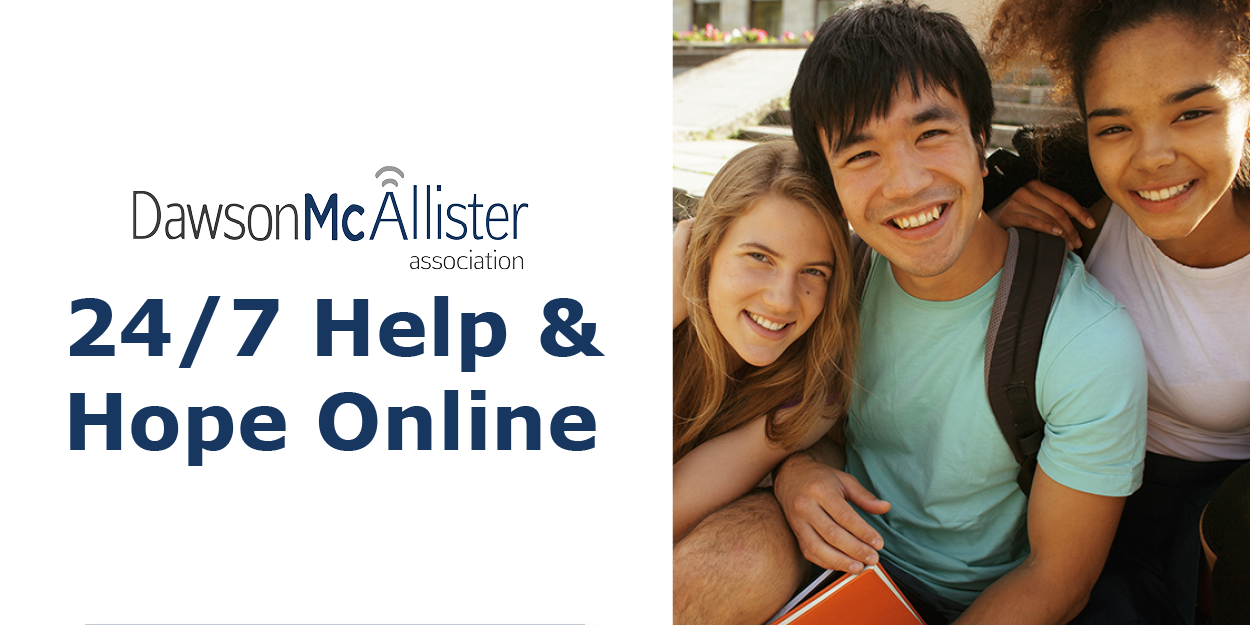 24/7 Help & Hope ONLINE
Suicide is now the second-leading cause of death among 10- to 24-year-olds. Every single day, 5,400 middle- and high-schoolers attempt suicide.Please help us reach them in time, before the enemy pulls them under.
With every dollar you donate today, we'll be connecting online. Ministering online. Broadcasting online. And serving up Christ, online, 24/7, all at the click of a mouse or the tap of a screen.
Help reach, rescue, and restore the lost and save lives by the love of Jesus Christ across the globe.

The Dawson McAllister Association is an accredited member of the Evangelical Council for Financial Accountability. To learn more about what this means to you as a donor, please click the ECFA logo. For our latest financial information, please click the links below: