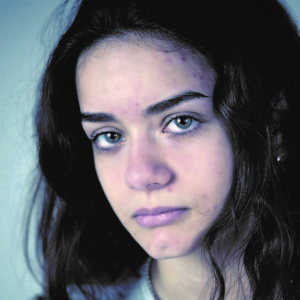 Brooklyn's chat started with painful words: she was on the Internet researching ways to kill herself.  By divine guidance, however, she found our website.A boy she loved had broken her heart. She felt like a burden to her family, who adopted her as a teen … and her friends never seemed to have time for her.
Brooklyn was defeated. Low as low could be.
The conversation began to turn when our HopeCoach mentioned Jesus and His unfailing love.
Brooklyn knew Jesus. She had given her life to Him at some point. But desperate and longing for love, she had forgotten to turn to the only One who would never leave her!
The HopeCoach shared the beauty of the gospel and offered lists of helpful resources and links from our website.
Slowly, Brooklyn's words took on a different tone. No longer determined to plot her own demise — hopeful instead to discover God's ways to overcome her fears, doubts, and pain.
As the chat ended, Brooklyn typed to her HopeCoach: "i actually feel very good right now because i let everything out, and you weren't just like 'oh yea, i'm sorry.' You told me how i was feeling, which is what i needed. i don't know you, but I thank you."
By God's grace and through your support, Brooklyn's life was turned around. Please pray that she grows in her understanding and desire for the Lord.